Arangetram
Arangetram – A beautiful word that literally means 'Ascending the Stage'
An Arangetram is a mark of an artist's coming of age in Bharatanatyam. Preceded by years of training and hard work, in the olden times, it is considered to be the first solo performance by the artist.
This solemn event has evolved greatly over the years, with some modifications to suit contemporary dance and art. At Shree Paavitra Arts Academy (SPAA) too, Arangetrams have taken on a new meaning.
Arangetrams have been performed on general songs as well as on specific themes based on the child's personality and personal background. These themes required completely new compositions which brought in many different elements while keeping the soul intact.
SPAA has been home to 12 Arangetram journeys so far:
Devika lit up the stage with her smile and her wonderful stage presence throughout her performances. Though the Arangetram was not on any specific theme, it gave her the chance to shine in all the various roles she portrayed.
She started the evening with a salutation to Lord Ganesha by performing on Gaye Ganapati. This was followed by Jathiswaram. The Varnam was a beautiful rendition of Jaideva's Geeta Govinda and Devika portrayed Radha's despair and Krishna's mischief with ease!
She also danced on a Gujarati song on Devi Ashapura as a tribute to her family. However, the highlight of the evening was the final dance on 9 forms of Devi. Composed on different beats of panchajati, this performance was mesmerizing with the power of Navadurga.
Tanvi completed her Arangetram against all odds! Tanvi moved to Singapore a few years ago, but did not give up dance and continued to be a student of SPAA. In 2014, she decided that she wanted to take it to the next level by finishing her Arangetram.
With multiple visits to Singapore by Nandhini Aunty and hours of practice, Tanvi staged the show in Mumbai in 2015. She performed the traditional Bharatanatyam repertoire starting with Lambhodhara Girija, moving to Jathiswaram, Akhilandeshwari and then to Varnam which was on Dattatreya, the Holy Trinity.
Tanvi wowed the audience with a Tandava piece and then melted their hearts through a Hindi bhajan on Lord Krishna. She wrapped up the evening with a traditional Tillana followed by a bubbly Korathi!
As with all or students, Samika too has a wonderful story backing her Arangetram. At the age of 17, Samika decided to dedicate an entire year to her passion for dance. She did multiple performances and ended the year with her Arangetram! She believes that her journey taught her a lot more than dance.
She performed dances on various topics that she captured her interest. After offering flowers to the Almighty through Pushpanjali and Shree Ganapatim, she performed Swarajati. Her favorite dance was Sri Saraswati, a graceful and lilting piece.
Samika's Varnam was also composed especially for her, on the song Swagatam Krishna. She then executed a powerful Tandava piece followed by an ode to Goddess Parvati in the form of Mahalaxmi of Kohlapur. She ended the evening on a high note with the Tillana.
Avanti Shah – Theme of '5 Elements' (2015)
Avanti decided early on, that her dream of being a dancer can only be achieved if she completes her Arangetram. A daunting task in her mind, she took it up as a challenge and put up a great performance! The theme was one that was chosen by her.
Even though this theme has been taken up in the past, Nandhini Aunty choreographed all the songs again from a completely different angle. Avanti performed Pushpanjali and Gajavadana Beduve. The Jathiswaram was in praise of Lord Hanuman, encapsulating Wind. She performed a piece on Ganga for Water followed by Varnam on Devi for Fire.
She then did a Gujarati bhajan Vaishnav Jana To as a tribute to Earth and a Tillana on Lord Shiva for Space. The final performance comprised of 5 short stories of Lord Shiva, bringing in all the 5 Elements.
Naisha Nimkar – Theme of 'Kanya, The Young Goddess' (2014)
Naisha performed all the items of her Arangetram on the theme of 'Kanya'. Being a young, bubbly girl, this theme suited her personality completely.
Her performances celebrated the uniqueness of all the Indian Goddesses. One of the highlights of the evening was Andal Kauthvam depicting the simplicity with which Andal devoted herself to Lord Vishnu. The Jathiswaram was on Goddess Parvati, Keerthanam on Goddess Saraswati and a Shloka on Goddess Lakshmi.
The main piece of the evening was the Varnam based on Goddess Kanya Kumari depicting how she longs for the Lord to come and take her hand. Naisha hails from a Maharashtrian background; hence an Arati in Marathi on Goddess Mahalakshmi was composed especially for this event.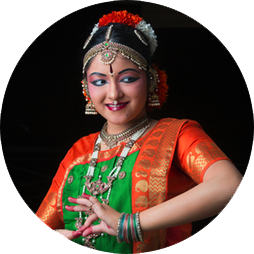 Poojita Sundararajan – Theme of 'Brahmam – Oneness of the Trinity' (2011)
Staged in Chennai, Poojitha did her Arangetram on the theme of Brahmam. It brought out the uniqueness of the Trinity – Brahma, Vishnu and Maheshwara through dance.
Commencing with a salutation to Lord Ganapati, it continued to Kauthvams on each of the three supreme Gods. The repertoire also included a Padam on Lord Brahma and his gift of 'writing' to humans, Bho Shambo – Lord Shiva's famous Tandava and Dasavatharam describing all the Avatars of Lord Vishnu.
The Varnam was on Lord Dattatreya who is the amalgamated form of the Trinity. This Varnam was especially composed with elements from Marathi songs. It conveyed the stories of Anusaya, and the unison of Jeevatma and Paramatma.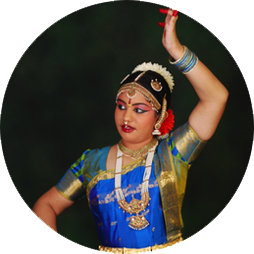 Yashaspriya performed her Arangetram at the young age of 13. An ardent chess and keyboard player, she ascended the stage for this special event after 7 years of dedication to the art.
The Arangetram started with a Pushpanjali and a prayer dance Gaiye Ganapathi composed by the great Tulasidas. Yashaspriya also celebrated the supreme Hindu Goddess Shakti and her many manifestations through the Akhilandeshwari – Devi Stuti and Tillana on Goddess Saraswati with intricate and eye-catching footwork.
The Varnam for the evening was a Telugu composition on the devotee's undying love for Lord Rama.
Simran – Theme of 'Ek Omkar', (2010)
Personally selected by Simran, this theme was one which was close to her heart. It was her tribute to the art, to show that Bharatanatyam is not restricted to South India and has no one God.
'Ek Omkar' which means 'The One and Only Existence' was portrayed through all the dance performances. Two dance items for that day were very unique. The Varnam, being the central and most elaborate dance of the performance was based on the incarnation of Jhulelal delivering the message that God is only one, but is just known by different names.
The second piece was the Kurathi – the concluding gypsie dance. Simran performed the 'Jiye Munji Sindh' which described the richness of the Sindh region followed by the "Ek Omkar" chant taken from Guru Granth. Simran enjoyed these performances, and felt more joy when the audience sang and danced along as well!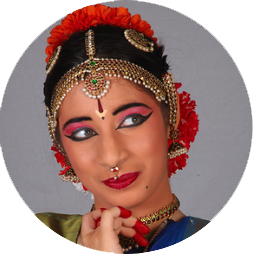 Mallika Srinivasan – Theme of 'Shakti, Power of the Women' (2009)
The theme of the performance was Shakti – a tribute to the many strengths and power of a woman. The many aspects of Shakti were explored where the audience was moved by her compassion and swept away by her conviction.
The evening started with Alarippu and Lambodhara Girija, a song on Goddess Parvati where she uses her powers of creation to give birth to Lord Ganesha. Followed by Jathiswaram on Goddess Andal, the most elaborate piece of the Arangetram was the Varnam. Taken from Jayadeva's Gita Govinda, it depicts Radha bringing Krishna to her with the powers of her prayers and sincerity of her love.
Mallika's Arangetram also included interesting performances on Jhansi ki Rani, Tandavam and Lasyam, Draupadi and Kannagi.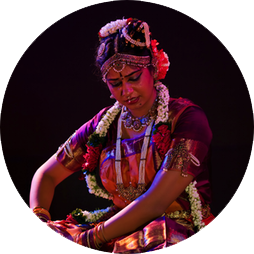 Riddhi Venkat – Theme of '5 Elements' (2009)
One of the first Arangetram themes to be explored by us at SPAA was '5 Elements' performed by Riddhi. As all creations around us came to be with these five fundamental elements, it was amazing to explore how this could be translated into dance.
Earth. Water. Fire. Air. Ether. Nature, and above all, our own bodies are an intricate combination of these elements. In the world of dance, it is believed that Lord Shiva, The Lord of Dance embodies all these 5 elements in his body.
The snake and peacock dance represented the coexistence of space and earth, even though they are very different in nature. While the repertoire of the Arangetram was not changed from the original, Riddhi's performances also included a special piece based on Sant Tukaram's work in Marathi.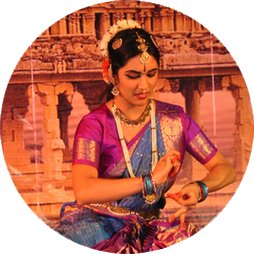 Bubbliest and one of the oldest of the lot, Kritika's Arangetram was one of the most testing events of her life. She had been a part of many SPAA productions before the big event, and was quite familiar with the hard work and dedication required to reach that level of perfection. At her Arangetram, Kritika had evolved into a young and mature dancer, ready to start her journey.
That evening, she performed Shree Ganapathim and Alarippu as invocatory dances. The highlight of the performances was the introduction of 'Kabir ke Dohe' as part of the repertoire. Kritika and her family's strong belief in his teachings was brought to life by this piece. Kritika also performed Meera Bhajan, 'Harivarasaram' a song on Lord Ayyappa and ended the evening with a lively Korathi.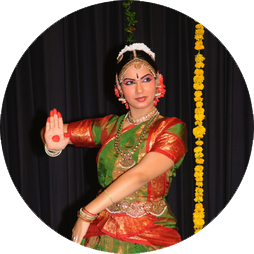 Freyana performed her Arangetram at the IES Manik Sabhagriha in Mumbai. Hailing from a Parsi background, Freyana was ready for the big day after 7 years of training with her Guru, Nandhini Ashok.
Freyana performed the Ganesha Kauthvam followed by Saveri Jathiswaram. A Bhajan on Krishna was greatly enjoyed by the audience as was Purvikalyani Varnam.
Ayushi started dancing at the age of 5 as a student of Nandhini Ashok. One of Shree Paavitra's oldest students, Ayushi is a big part of the family.
For her Arangetram, she performed invocatory dances like Ganesha Kauthvam and Todaimangalam. This was followed by Swarajati, Ranjini Kirtanam and the Varnam. Ayushi also paid tribute to Lord Shiva through her performance of Bho Shambho. Ending in traditional Arangetram style, Ayushi had the audience on their feet with a lively Kurathi – Gypsy dance.
Akriti and Arushi Grover (2006)
From a north Indian background, the two sisters forayed into classical dancing with Kathak, They then joined Nandhini and found love for the art of Bharatanatyam with her. Discovering a creative outlet and discipline in this dance form, the girls decided to do their Arangetram and take their dedication to the next level.
Performed at the Russian Cultural Centre in Mumbai, their Arangetram included various items like Kauthva and Jathiswaram that they performed together. Akriti performed a solo on Lord Shiva while Arushi's was on Goddess Parvati. The girls also performed Purvikalyani Varnam depicting many stories through their interactions.
Hari Tumharo, a Hindi Bhajan on Meera was composed especially for their Arangetram.
Aishwarya Padmanabhan (2005)
A natural, gifted dancer with a flair for Bharatnatyam, Aishwarya is one of the oldest students of the Academy. Extremely creative as a person, she began learning dance at the age of 7. She performed her Arangetram at the age of 13 and is now chasing her goal of being an architect!
Following the traditional Bharatanatyam repertoire, Aishwarya performed the Ganesha Kauthvam and Shlokam to commence the evening. Her performances also included intricate footwork in Lathangi Jathiswaram and Hindolam Thillana. She showcased her softer side in Thaye Yashoda, a Padam on Lord Krishna and his mother.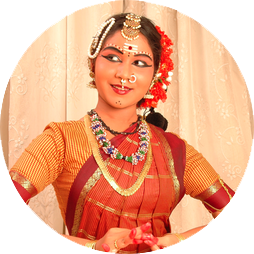 Arshidha's Arangetram was special as it was the first staged under the Shree Paavitra Arts Academy banner. Extremely soft spoken in nature, she began learning Bharatanatyam in Chennai and then under Nandhini Ashok after moving to Mumbai.
Held in Mumbai, Arshidha performed Tishram Alarippu, Kalyani Jathiswaram and Devi Stuthi. This was followed by the Varnam to complete the first half of the evening. Arshidha was at her best for the Padam and ended the evening with the lively Paras Thillana. This Arangetram was a wonderful journey with a lot of learning for both the Guru and the student.